Trump already is fulfilling his promises even before he takes office. Cant see why the left cant see this man is a great man whom means what he says.
Reclaim Our Republic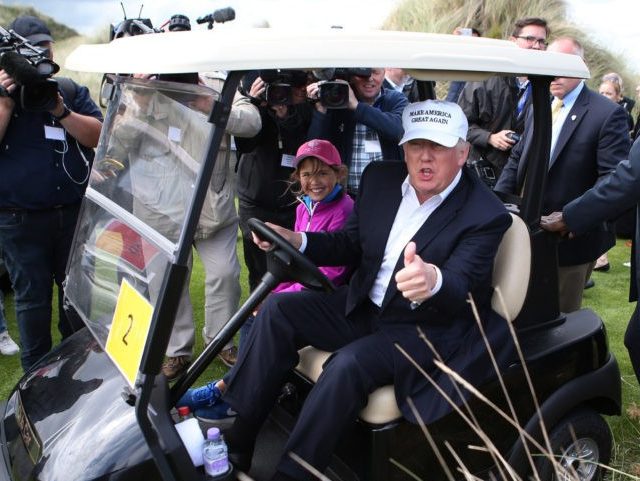 President-elect Donald Trump told a critical biographer and guest of billionaire David Koch to leave his West Palm Beach golf course on New Year's Eve, forcing Koch to leave with him.
Trump's gesture was another slight against the pro-amnesty, pro-"free trade" billionaire brothers Charles and David Koch, who opposed Trump during the Republican primary season and refused to help him during the general election. It also signals Trump will not necessarily play nice with the GOP political establishment and Beltway right.
The Kochs swooped in during the Tea Party revolt in 2010, training amateur political activists and trying to channel populist energy against the Obama administration into supporting the progressive-business alliance that wanted more cheap labor and lesser sentences for drug traffickers, under the umbrella term of "smaller government."
But the "grassroots army… was not controllable," as one former Koch staffer lamented, and the Kochs appeared curiously
View original post 746 more words